[ HOME ]


CONTENT
WELCOME TO FOLK RAG
---
- DEADLINE is on the twelfth of the PREVIOUS month to the event

-
eg:- for an October edition please send material in by September 12th and so on.
---
EDITORIAL

NEW POSTAL ADDRESS: P.O. Box 2029, Brookside Centre Qld 4053
Readers will note some changes to the site, updates and additions.
A new addition to this page is Meg Philp's Storytelling in the Oral Tradition article.
More DANCE links see See REGULAR
The PANDORA link changed and has now been fixed and orphaned pages linked.
The new DATECLAIMS 2019 page fairly complete now.
The last profile appeared in the April 2018 edition.
Scroll down to view most content on this page.
Visit the FESTIVALS pages or Facebook events.
MORETON CELTIC FIDDLE CLUB, at Mango Hill Community Hall and
NORFOLK CELTIC MUSIC CLUB, at Ormeau Community Centre with Melinda Cole:
See Sessions and Workshops - Fridays.
Download the Neurum Creek Festival trad Songbook HERE! Still there...
CD reviews in 2019
Latest CD Reviews -
Two reviews of the new 'Asleep at the Reel' CD:
Asleep at the Reel: The Emerald Dream reviewed by Andrea Baldwin AND
Asleep at the Reel: The Emerald Dream reviewed by Warren Freeman - new works of Mark Cryle
Check out the offerings of the various Clubs, Tunes and the Woodfordia environmental announcements.
Happy Reading! Michael Bourne
For the Folk Rag
---
- 2019 -
---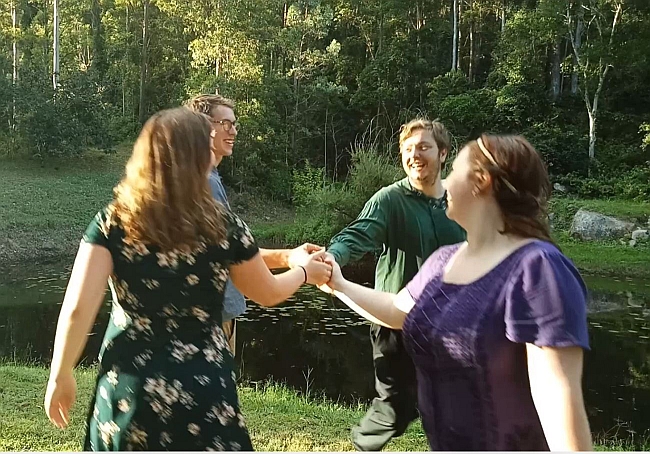 COMMUNITY FOLK DANCES IN SAMFORD
Over the these few months we're hosting a series of themed dances 2019.

March 8 – Celtic Ceili
April 12 – Barn Dance
May 10 – Dance for the Heritage Festival
(National Heritage Festival)
June 14 – Dances from Poldark
Our aim is to create a dance community with live music on the north side of Brisbane. Dancers and musos welcome. Music on request. In a world where we can lack connection and common purpose, dancing together can enrich our lives, build community, & speak to the needs of the present. It's more than just exercise – it's what brings us together.
At the Farmers Hall (air conditioned), Main Street, Samford,
Time: 7:30pm, Cost: $10 Tea/coffee & cake included.
Contact Heather 3289 4708, Dance website
Dance DETAILS 2019
Also in DANCE PRACTICES & WORKSHOPS
---
DARE TO BE DIFFERENT
Instead of joining the gym crowd, why not try Scottish Country Dancing. It's FUN. You can laugh at yourself when you make a mistake. It's CHALLENGING. You have to remember sequences, move in time to the music and co-ordinate your foot movements. In other words, you have to think on your feet. It's good food for the brain. Your general FITNESS will improve. Age is no barrier. If you can walk, you can dance.
What you DON'T need is:
Special clothes – everyday clothes are just fine - no spandex, tights or other styles of clothing needed. Op shops (if you frequent them) will provide any clothes you may think you need.
Special shoes – soft, flat-soled shoes are all that are necessary. As you progress you may like to purchase ghillies, but they're not essential.
A partner – you definitely do not need a partner to accompany you. Be adventuresome. Come by yourself and meet folk who are anxious to be FRIENDS with you.
This is a low cost activity – under $10 a class. It's definitely cheaper than buying cigarettes – and better for you healthwise. A course of 6 weeks will cost you $50.
For frugal Scots, that's good value for trying out a new activity.
The first of the classes will be held at the Uniting Church Hall, Glory Street, Ashgrove West, starting on Thursday, 7 March at 6.30pm.
For further details, contact Heather Clarke 07-3289-4708 or Desley Butters-Whitehouse 0405-339-760.
Funding for these courses has been made possible through the Queensland Branch of the Royal Scottish Country Dance Society
See the FLYER CLICK Here!
---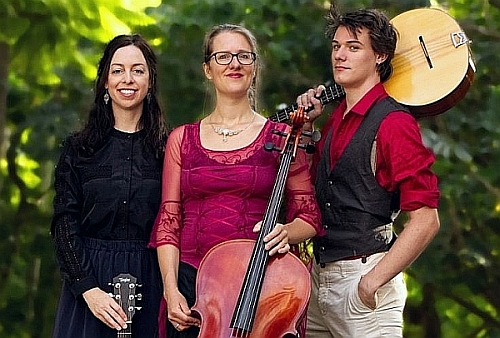 GONE MOLLY launched a new EP!

As many of you will know, 2018 was a big year for Gone Molly. With your generous help, we released our eponymous debut album, and were chuffed to be awarded with three Australian Celtic Music Awards. We welcomed the the ubertalented Lachlan Baldwin into the band, and played a special concert at Brisbane City Hall. (And ... Rebecca became a mum to a beautiful baby boy!)

We also couldn't wait to get back into the studio, though this time we approached it a little differently, recording the songs live. We invited special guest percussionist extraordinaire, Suzanne Hibbs to join us for some fun, and the result is a five-track EP - 'Culloden'.

We celebrated its release in March at these events:
Cobargo Folk Festival, NSW
The Bug, New Farm, Brisbane
Official EP Launch House Concert, Milton, Brisbane.
What awonderful evening it was! (ed)
Gone Molly were also at the Australian Celtic Festival and Australian Celtic Music Awards from 3rd-5th May.

We hope to celebrate somewhere with you!

For those who can't make it to the launch gigs, we'll let you know when the new EP is ready for purchase online, both as a CD and digitally.
You can also of course still buy our beautiful debut album by following this link: Bandcamp.com

Thanks again for all your support!

Love,
The Mollies

---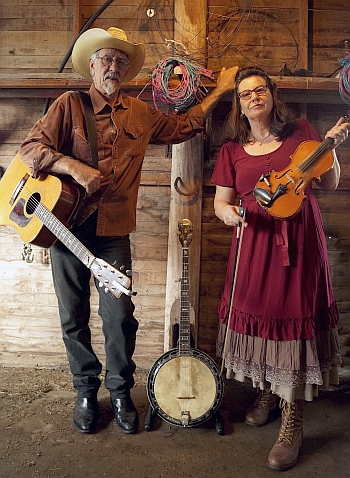 WATLING & BATES
A single release In The Dead Of Night – a tale from the mists of time.
Back in the 1850s, during the gold rush days of the Northern Rivers, an old man went missing on his way to Unumgar Station. He was the last of a series of travellers who disappeared on the mail route between Casino and Unumgar, a remote frontier cut through the wilderness of the Big Scrub. The mystery was compounded at the decade's end, when the saddlebags and bones of those who went missing were discovered in caves near what is now known as Grevillia.
Songwriter Geoffrey Bates was not aware of this story one hundred and sixty years later, when 'In The Dead Of Night' revealed itself to him in his Unumgar home. The main character was an old man, terrified of malevolent shadow figures that no one else could see, nor would they believe. The song remained a stubborn mystery, with the writer throwing balls of paper in the bin and cursing the old man and his eyes for weeks. Resolution was reached upon the discovery of an 1860's news article from the National Library of Australia. The article told of the discovery of the 'Grevillia Bones', reported by James Glennie, the original owner of Unumgar Station.
The Unumgar station homestead no longer stands, having been destroyed by time and termites. Its last vestiges are a small private graveyard and the old Unumgar Station dairy, which now shelters Watling & Bates' modern-day automobiles.
The single 'In The Dead Of Night', taken from the Watling & Bates 'Small Town Tales' album, released to radio and digitally distributed by The A&R Department since 4th March.
Watling & Bates can be contacted through their website by or through their phone message bank on 02 6636 4342.
---
BRISBANE FOLK HISTORY PROJECT YOUTUBE CHANNEL
It's official: the Brisbane Folk History Project YouTube channel is LIVE!
All-singing, all-dancing, all-sessioning!
See old friends when they were young, and young friends when they were just a twinkle under a morris hat.
TO CELEBRATE AND LAUNCH THE YOUTUBE CHANNEL WE ARE HAVING A PARTY!
You're invited and so are all your mates.
There'll be food, trivia, dancing, raffle prizes, tantalising samples from the video collection, wonderful old photos and an all-in session.
There's also the chance to pre-order your copy of the book
Brisbane Folk: Folk music in Brisbane 1950 to Now at a serious discount.
Drinks at bowls club prices, free parking, easy public transport, lots of friendly faces. Definitely the place to be (especially if you need a hair of the dog after the National).
Where: Red Hill Community Sports Club, Fulcher Road Red Hill
When: Sunday 30th JUNE from 4:30pm to 7:00pm (doors open 4pm)
Cost: $20 full/$15 concession

(this party is also a fund-raiser to keep BFHP going one more year, so we can publish and sell the book!)
Bring: loved ones, instruments, gold coins for finger food and hot bevvies
The YouTube channel currently hosts more than 70 videos including FolkRag Old and New Concerts, festival concerts, sessions, dances and other mayhem.
If you'd like a sneak peak, go to YouTube and search "Brisbane Folk History Project"
We look forward to seeing you on the night.
SEE the POSTER bfhp-utube.jpeg
---
CLOUDSTREET AND THE LITTLE CLOUD ORCHESTRA

Sunday 2 June 2019, at 2pm.

at The Edge auditorium, State Library of Queensland, Cultural Centre, Southbank, Brisbane.
Tickets: $50/$40

There will be no interval, so come early for coffee and cake at Southbank.
There are lots of choices for wine, craft beer or even dinner afterwards!
You can book here.

SEE the POSTER cloudstreet-June2.jpeg
---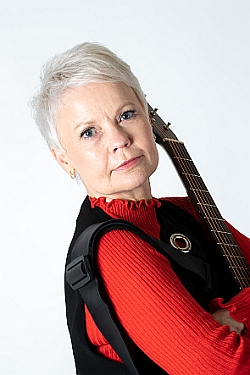 LISA RICHARDS APPEARING AT THE JUNK BAR
Sunday July 21st at 3.30 pm.
More details to come.
Lisa Richards is a Singer Songwriter originally from FNQ and after 22 years in the USA in Austin and New York. In 2014 She brought her music home to Australia to our delight!
Lisa Richards has a charmingly unusual and captivating vocal style with her songs.
To date she has released 6 CDs.
Read Lisa's Folk Rag profile Here!
On Spotify: Lisa Richards Music and on EPK: Lisa Richards Music
and Lisa's Facebook pages Lisa Richards Music and also Lisa Richards World
---
STORYTELLING IN THE ORAL TRADITION
7.30 - 9pm, SECOND Fridays monthly.

Storytelling in the Oral Tradition Storytelling Unplugged in the
Grange Library Meeting Room (After-hours 7.30 start till 9pm)
We meet monthly - every 2nd Friday of the month except Jan - to listen and tell stories in an informal setting.
Most months have a suggested theme led by host e.g. February's theme is Hodja Stories.
We are flexible. The story's the thing.
Tea & coffee supplied. Evening is free if you tell us a story, or
you may make a suggested donation $5. It's fine to just listen.
For more details contact via
---
GOOD TUNES SESSION WEST END
7.30-9.30pm, Mondays fortnightly.
At The Burrow, 52 Russell St, West End. (David Di Santi 0409 571 788)
WHAT:
- BYO acoustic instrument to play wide range of traditional style folk tunes from around the world.
- We'll play through jigs, reels, polkas and waltzes and more from all over the place including
Ireland, Scotland, Italy, Spain, France, Quebec, Australia, England, USA, and Scandinavia.
You can see a sample of the tunes at: www.goodtunes.com.au
- All levels of musicians are welcome to join in … - The aim is to have fun and get everyone playing.
HOW:
- I'll have copies of the Good Tunes Book (with 157 tunes) to use.
- The tunes are written as single line melody and with guitar chords.
- You can also just use your ear if you wish.
FOOD AND DRINK:
There's plenty of great food available at The Burrow - pizzas, burgers, salads and drinks available include a huge range of bottled craft beers, ciders, and alcoholic ginger beers See: www.theburrowwestend.com.au
THE PLAN:
The plan is to have the session fortnightly. Join the Facebook page HERE to keep up to date with coming dates.
EARLY 2019: COMING GOOD TUNES SESSIONS:
7:30pm, Monday 25 February, The Burrow, West End, QLD
7:30pm, Monday 29 April, The Burrow, West End, QLD FREE
4pm, 5pm Saturday 5 May, The Planting Festival, Woodfordia $86 for Day Ticket, Facebook Event
3.30pm Sunday 6 May, The Planting Festival, Woodfordia $86 for Day Ticket Facebook Event
5.30pm Sunday 6 May, Bush Dance (open to all musicians), The Planting Festival, Woodfordia $86 for Day Ticket Facebook Event
7:30pm, Monday 13 May, The Burrow, West End, QLD FREE
7:30pm, Monday 27 May, The Burrow, West End, QLD FREE
So would love to see you there for a few good toons and fun.
Bring your friends if they just want to listen and enjoy the atmosphere, food and drink.
---
SHANTY SINGERS, FOLKIES, MUMMERS BOYS
The James Maddison Carpenter Collection of traditional folk songs and drama (1928 – 1935) is going on line from August this year. In a nutshell Carpenter was a post grad at Harvard (shades of Frances James Child of Child ballad fame) who took a recording device to England and Scotland collecting folk songs and mummers plays among other things. The original recordings have been digitized and will be made available soon.

More information is available ONLINE HERE!
---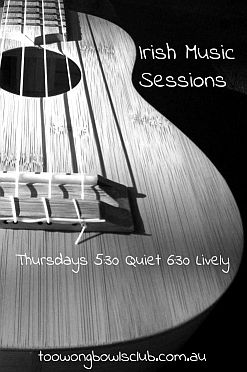 IRISH TRADITIONAL MUSIC SESSION WITH TWIST
Brendan Williams and Peter McMeel are co-convening a new Irish Traditional Music session (ITM) with a twist! It will run every Thursday evening in Toowong. As Brendan is still successfully running the Celtic Corner Bistro Session and has for ten unbroken years, I expect this one to be successful too.

The twist is there's a slow quiet session for parlour instruments at 5:30 PM. So ukuleles, classical guitars and mandolins etc will take the lead for the first hour. All other instruments are invited to join after the first hour. The breakdown between tunes and songs will be around 50:50 throughout the evening which may finish around 8 PM.

READ IrishtTrad Ukulele a briefing for ukulele players here, as this is now a popular instrument.

Brendan and I have a pedigree in teaching and playing ukes. We will attract a following of ukulele enthusiasts but would expect a healthy complement of other conventional instrumental players as well. We are expert in those more conventional ITM session forms.

There is discounted pizza and alcohol as well as great coffee at the club on Thursday evenings too.

While we are very open to other repertoire the Irish Traditional Music (ITM) will predominate at first.

People can for more info, or hit me up on Facebook. Full Size POSTER
---
FOLK ALLIANCE AUSTRALIA SMALL GRANTS SCHEME
Folk Alliance Australia is pleased to announce a new initiative:
---
THE FOLK CHOIR
Do you love folk singing? Join The Folk Choir in 2018 for an uplifting and satisfying year of singing in harmony.
The Folk Choir began in 2013, and we're currently singing traditional and contemporary folk songs like Twa Corbies, Unison in Harmony, Lowlands, Hey Rain, Hillcrest Mine, and shanties and rounds.
The Folk Choir, Thursdays 7.15 - 8.45pm
at Red Hill Community Sports Club, Fulcher Rd (next to Broncos), $15.
Visit the Folk Choir website.
---
CLUB ACOUSTIC MALENY RSL
First Thursday of each month, $5 admission
for a blackboard evening plus a featured band each month.
Contact Jacinta Foale or 'Sparky' Paltridge for more details
Club Acoustic Maleny RSL
---
EMILY WURRAMARA NEW SINGLE
Hey Love
As a proud Wannadilyakwa woman, a deep love for her country alongside a desire for change, is the reasoning behind Emily Wurramara choosing the week leading into Australia Day to release her most personal song to date 'Hey Love'.
'Hey Love' was recorded at home by her good friend Guy Webster, in her own words: Music is heard and felt. Hey Love is a song based on a true story about my mother and an incident that happened to her when she was in her first year of boarding school. Covering themes from racism and bullying to empowerment, I chose to release Hey Love leading up to Australia Day to highlight the fact that racism and ignorance is still around. And because to heal we must speak the truth and raise awareness. Not in a harsh way, but to know this is what happened, that we're bouncing back from that, and we're still going to fight.
Listen to 'Hey Love' song: SOUNDCLOUD.
---
Our 4th Album "After The Rain" is finally complete and we're bursting at the seams to get out on the road to share with you fine folk, we are only the pioneers of this music and hope that you will indeed be the wonderful crowd that you are and have been in the passed to share the word and indeed come to the shows. 
Starting from the 18th of January in Australia all the way through till March when we will be preparing to head over seas for our end of April, to end of May album launch.
Also we are delighted to share with you the new youtube video: https://youtu.be/1XlDxjbwtsw

Whilst we are on the road we'll be collecting clips of video footage for the up and coming shows where we have the pleasure of many choirs who have kindly volunteered their time to join us on stage.
We did an experiment where we asked through social media if there were any singing groups out there that would be keen in accompanying us on the road at certain venues around Australia and singing our songs with us in 3 - 4 part harmonies.
The response was overwhelming and we now have had a number of choirs and singing groups coming together who have never sang with each other before to join in harmony, sometimes making up to 50 voices.

Please feel free to catch up on the reviews of the new album here:
http://bit.ly/eastsidefm
http://bit.ly/acousticmag​
http://bit.ly/countrymusicpeople​

---
BAYSIDE BUSH DANCE WYNNUM
3rd Saturdays, 8pm - 11pm
at the Waterloo Bay Leisure Centre , Tingal Road, Wynnum.
All dances will be called/taught on the night, music will be provided initially by a core group of Mary Brettell, Derrick Chetwyn and Terry Jacob. (in alphabetical order).
Admission: $15.00 / $10.00 conc. accompanied children under 15 free. The canteen will be open for tea and cakes, or a 'toastie' if you miss dinner, for a very reasonable donation to the venue. No alcohol will be sold but consumption is not verboten as long as behaviour is sensible and you take care of your rubbish. The focus will be on FUN and friendship.
Further information if necessary Phone: 07-3396-5846. See Here.
[top]
---
BILL SCOTT DOCUMENTARY - HEY RAIN by ABC TV
This documentary has been placed on YouTube where it is available for all to enjoy.
For over half a century, Bill Scott travelled this country with his eyes and ears open, collecting folk material and writing stories, songs and poems and in 1992, Bill was awarded the OAM for his services to Australia folklore. He was a 'folkie' for over 50 years, who wrote and edited over thirty books of poems, short stories, biography, fiction and fact for adults and children.
He is story teller. He is Bill Scott. And this is his song.
YouTube: Bill Scott Documentary Thanks to Mavis and Harry Scott.
---
Nostalgia out of the 1970's:
Jolly Rumbylowe was a Brisbane based group of five musicians, namely,
Don Nichols, Marty Gallagher, Alan Forshaw, Liz Thompson, and June Nichols.
Visit: jolly-rumbylowe-untitled-album
---
CONTRA DANCE, WHAT IS IT?
For any who may be wondering, Contra dance originated as English Country Dance.
In the 1700's it got exported to France by the name of Contre Danse, then in turn this was exported to the US becoming known as Contra. By and large the dances are danced in long lines of couples. The stepping is a walk but the moves flow into each other to become almost hypnotic after a while.
Even if you're not a dancer, it's very easy to get into, and the music is great! It's a full scratch band of folkie type musos and the dance moves are all walked through first. - Paul B-R
2pm - 4.30pm. Uniting Church Hall, cnr Kingsley Pde & Kadumba St, Yeronga. NEW VENUE in 2018: Anglican Church Hall, cnr Killarney & Cork Streets, Yeronga
Live music, $4 to cover costs. All Welcome, Musos very welcome too. Please invite anyone you know who may be interested (Dances will be called). Enquiries: or call Paul: 07-3395-8956
---
VISIT REDCHAIR FOR EVENTS
Sunshine Coast Guitar Orchestra; Flamenco events;
and some of your favourite artists in many genres.
www.redchair.com.au
---
THE CEILIDH CLAN
A Brisbane based collective of musicians dedicated to supplying traditional Scottish music and dance,
for events (weddings, festivals, parties, celebrations, Scottish events etc) that require an authentic Scottish touch.
Website: The Ceilidh Clan and
---

1st & 3rd Sundays 1pm - 4pm
Finbar's Lounge Bar
12 Bicentenary Lane, Maleny Free Entry
Musicians and Audience Welcome
Tunes played include BBS, NFF Session Experience, Maleny Tunes Class &
other common tunes at a moderate pace. Playing by ear encouraged.
More Info: Kate Fraser 07 5499 9172
Maleny Tunes Class - Wednesdays
Maleny Presbyterian Hall, Cedar Street, Maleny
Mainly Irish Tunes taught slowly by ear, slower and more advanced learning catered for.
www.malenytunesclass.blogspot.com.au
---
Click image


---
---
GRILL'D WEST END OPEN MIC TUESDAYS
OR
CHIPS & TUESDAYS…
Hi Brisbane friends! I host an open mic night every Tuesday in West End
If you have 15 - 30 mins of material that you would like to share in a very supportive setting let me know!
This is a family friendly restaurant so kids welcome.
Venue: Grill'd West End, 88 Boundary Street, West End 4101. 07-3255-3057
The owners of Grill'd, Dave and Colin, are committed to supporting live original music, which is fantastic… covers welcome too.
So if you would love an audience to play to and don't mind a burger as a thank you, give me a hoy.
Tell your friends… and come along and support this worthwhile event, sing your songs, even some covers.
---