CONDITIONS AND TERMS FOR ADVERTISING IN THE FOLK RAG
Entries in this section are for small ads and are FREE but if you sell an item we would appreciate a donation to the Folk Rag.
We run items in this section for 3 months then remove them. You must confirm if you want to extend the running time.
Please notify us if your item has been sold or your ad is no longer applicable
Thank You. Ed.
---
NOTICES
---
WANT TO JOIN A NEW BAND? Do you play fiddle, accordion, mandolin, guitar or bass? Brisbane based folk band looking for more members! Influences: The Pogues, The Clancy Brothers, Paul Kelly, The Go Betweens.
We are Joe and Alex, a drummer and guitarist, and we have the songs, we just need the band! We have big dreams and want to get started! If interested please contact Alex on 0421 862 704
---
Mandolin player of many years, but never seriously until my discovery of the music of Turlough O'Carolan, would like to make contact with other players of almost any instrument - cello would be fantastic! The only essential is a love of folk music generally and Carolan in particular.
I live on the Redcliffe Peninsula, Brisbane, and envisage that if feasible, geographically, could meet and enjoy music. If it really worked, public performance is not impossible.. If distance prevents, I see no reason why we could not swap recordings, sheet music and ideas!' ph: (07) 3203 0590.
---
SINGERS SOUGHT FOR A WORLD MUSIC A CAPPELLA GROUP. I'm looking for people to sing. There's quite a lot of material. So if you love singing world music, are interested and can read a little, then please .
---
YERONGA CONTRA DANCES. Anglican Church Hall, corner Killarney & Cork Streets, Yeronga. 2pm-4.30pm Then 1st Sat each month Called Contra dances, Band, Afternoon tea. Just $4 for dancers, musos free. See the Calendar page for dates.
---
FOLK-FRIENDLY HOLIDAY RENTAL AT BEAUTIFUL NOOSAVILLE Old-style, two-bedroom Queenslander. Near Noosa River, a few minutes walk to supermarket, restaurants, pub, shops, servo.; five minutes drive to Noosa Main Beach & National Park. Private parking, back yard, deck for morning cuppa or evening beer / wine. Mate's Rates for Friends of the Folk Rag. Call Gary or Jan Nary 07 3379 4178 for more information or bookings.
---
COOWONGA FOLK CLUB in the Cawarral and Rockhampton area. Anyone in the area when we have an event are welcome Check - www.coowongafolkclub.com
---
OLD TIME MUSIC JAM at Moorooka from 6:30pm. 1st Fridays each month. More info: Call 0421983041 or and check out the Facebook group: Appalachian / Old Time music Brisbane Anyone Welcome!
---
ADD your music course, tuition, summer/winter etc school to Lifelong Learning Queensland's free on-line Directory of Adult & Community Learning, Education & Training opportunities in Queensland - www.LLCQ.org/eddb
---
COME RANT WITH US! South East North West Morris is looking for new dancers. In the South East of Queensland dancing Morris from the North West of England, donned in clogs and garlands we rant and skip for local festivals and fetes. Come and join our frivolity and get fit too. We are an equal opportunity side and cross-dressing is encouraged. Call Andrea 0438-655-876 or Kevan on 0413-856-785.
---
FAA INSURANCE
Folk Alliance can access public liability for members - musicians, clubs, bands and festivals at a very competitive rate. The public liability year starts June 1 to June 1 the following year. For further information visit www.folkalliance.org.au
---
FOR SALE
---
ARMSTRONG HANDMADE GUITARS:, Brisbane luthier Andrew Armstrong provides highly personalised services focused on guitars and related instruments - handmade instruments, repairs, restorations and customising. Visit: www.armstronglutherie.com.au ph 0418 569 019 or on FaceBook: ArmstrongLutherie
---
FOR SALE: Greg Bennett guitar w/Gator hard case., PC. ASOM S1070300031. Superb sound. Dreadn't, spruce top, scalloped bracing, mahogany back & sides, nato mahogany neck, Rosewood fingerboard. $450. Visit for info: www.gregbennettguitars.com/guitars/acoustic/all-solid-wood/asdm/
Margy 0432 352 192, Tamborine.
---
FOR SALE: Concertinas - Lachenal 56 Key Tenor Treble $3000,
Lachenal 64 Key Chidley Duet $3000,
Lachenal 48 Key Edeophone $3500.
All fully restored by Richard Evans Ph Patrick 0432 346 821
---
TUITION
---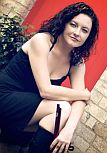 Classical & Irish flute, Whistle & Singing Lessons
with Sarah Calderwood
I am a singer, flute and whistle player in Brisbane-based Celtic band Súnas and Red Crow,
with 23 years experience of flute playing and singing. I cater to all levels of musicianship.
Lessons can be in person or via Skype.
First lesson is free to get to know you and/or your child and to determine your goals & aspirations.
Whether you would like to study for classical exams or simply learn for fun, I can help you reach your goals!
Enquiries: Please or 0417 633 212
See other Tuition Classes Here
---

GUITAR, MANDOLIN & UKULELE TUITION: From beginners to intermediate. Tailored to what you want to learn eg: for song accompaniment or with more theory. Music notation / tablature, chord charts, transposition. Flatpicking tunes, fingerstyle. Have Blue card.
For inquiries please call Julie Witney 0402-504-099 or
---
VIOLA DA GAMBA TUITION, Patrice Connelly, See Advert Saraband Music Phone: +61 (0)7 5496 3439, and visit the Website
---
IRISH WHISTLE TUITION: Celtic style with sheet music or by ear. Embellishments, breathing, rhythm and fingering. Combining fun with technique. For inquiries please call Troy Aaron 0414203423 or Website
---
BLUEGRASS FIDDLE & MANDOLIN LESSONS: Beginner to Advanced - All ages. Private lessons and group workshops. Brisbane area.
Dan Kerin 0422 356 542 / www.dankerin.com
---
PROFESSIONAL DIXIELAND BANJO TUITION - Plectrum Style - Rob Crazy Bear Robinson 07 3348-8925 .
---
GUITAR LESSONS: Keith Urquhart is offering guitar lessons! Improve your playing and knowledge of the guitar, learn chord and song arrangements and fingerstyle playing. I'll help you work out how to play your favourite tunes. Give me a call on 07-3856-2707 or 0435-456-856. Rates are $25 for half hour or $45 per hour.
---
LEARN TO PLAY CLAWHAMMER BANJO, MANDOLIN, GUITAR. Folk, Bluegrass, Old-Time, & Good Time! John Holmberg (Pirate Brides) 07-3844-3558
---
FIDDLE LESSONS: Beginners of all ages are very welcome, particularly for folk fiddle lessons. Helen Rowe 07-3358-1940
---


GUITAR LESSONS from TIM O'BRIEN. As an Acoustic Guitarist I enjoy being a musical mentor. My students deepen their understanding of the guitar while reaching towards the rich clear sounds we know the guitar can deliver.
For inquiries please or call 07-3879-860
[top]
---
NB: If you find that any of these notices are no longer current please contact the FolkRag Editor -